"Your Client's Journey with You" Course
Next class starts March 1st at 4pm EST - $597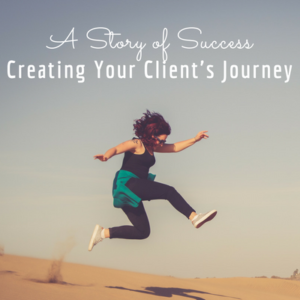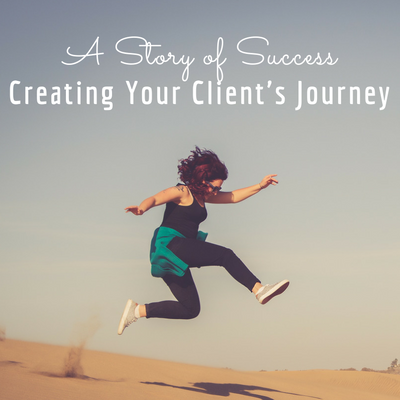 You know you're good at what you do but you need help in explaining the transformation in ways your client can identify with. That's because your clients are literally the heroes of your business. So you need to craft your business messaging to reflect that.
This course is designed to help you create your client's journey with them at the centre of the story. Once you do, you'll attract more of the clients you were born to help, and that's just good for business.
Each week, we'll meet online for 75 to 90 minutes. You'll be able to see the information presented online, and there will be a Q&A segment at the end. Exercises and assignments will be assigned each week. Sessions will be recorded, and you'll have access to the replays.
This class is limited to 10 people. 
WEEK 1
Overview
Learning about client story structure
Case study examples
WEEK 2
Understanding what your client wants
Types of client problems
Getting clarity on your client's problems
WEEK 3
How to be the guide
How to establish authority
How to empathize with your client
WEEK 4
Articulate your transformative plan
Get clear on your steps, benefits and results
Craft your call to action
WEEK 5
Navigate bumps in the road
How to use your client story
Fine tune your offer and messaging
Thursday, 1 March 2017

4pm EST

Live Online Training

5-Week Program
TO REGISTER, click on the "Add to Cart" button, choose your program, and pay now to lock in your spot. Spaces are limited.
I had gotten stuck wanting to tell my own financial story, hoping that people would map their lives onto what happened to me. But Elizabeth helped me understand how to tell my story from their perspective. This way, they could easily understand the powerful transformation that they can have when they work with me.

Hilary Hendershott Award-winning Financial Coach & Podcaster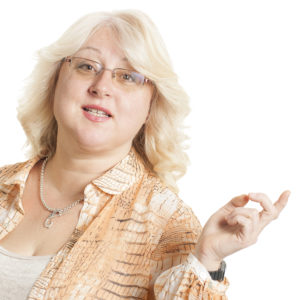 ABOUT ELIZABETH JOHNSTON
I've been teaching others how to write and get their message across for over 20 years. During that time I have consistently produced writing in a variety of genres. Some of the places I've been published are The Globe and Mail, The South China Morning Post, The Montreal Gazette, Wascana Review and many others. I've also contributed to a best-selling travel book, written, produced and directed a short film, and published my literary non-fiction book, No Small Potatoes, with the help of a Canada Council for the Arts writing grant.